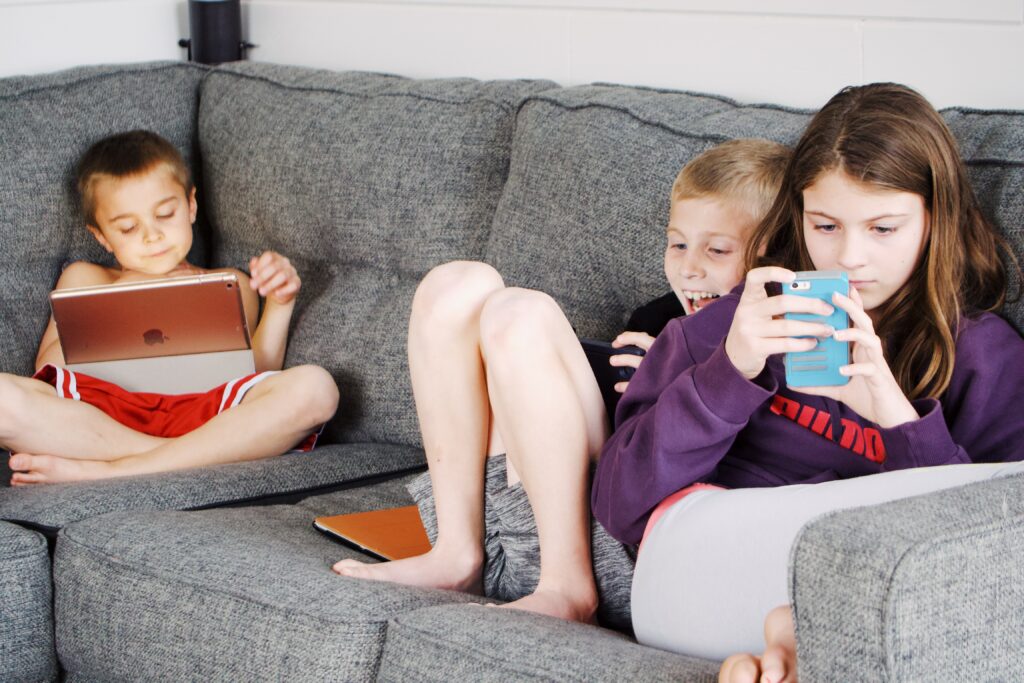 After the Pandemic most of the Children are Addicted to Screen. Be it the Mobile or the Tab or Laptop or the Desktop or TV. During the lockdown gadgets were used for academic purposes and there were limited options other than being online. But after the beginning of offline sessions again, the children are still glued and addicted to the habit of being online and have a great difficulty to limit screen time for your child
Now, the challenge for parents is how to regulate without being Aggressive or appearing as a Controlling Parent to the child.
Much better it's teaching them valuable lessons for life about responsibility, self control, time management, focusing on priorities, budgeting and finance, saving and sharing etc.
I have designed and developed this Activity which will help parents to Limit the Mobile or Screen Time for their Child.
Accessories Needed for this Activity.
Wallet or Purse or Money Bag
Currency Coins or Currency Notes
Stop Watch or a Wrist Watch (gift them one
Screen / Mobile Time Log Book
Action Plan.
Preferably Purchase the Accessories mentioned above or if you have it, make use of the same. Fill the Wallet or the Purse with 5 x Rs.10/- coin/note as Starting Bonus for this Activity.
To begin, both the parents sit with the child and launch this Activity by Sharing the Accessories with your Child. Along with this you can share this Activity and its Rules too.
Activity and its Rules.
Every time the Child performs a responsible chore the child earns Rs.10/- . (see article "How to make your Child Responsible" for list of chores) Ex. The responsible chore can be folding the bedsheets or making the bed, or washing and folding the clothes etc.
You are the best judge to decide which tasks / chores are important for your child and they would be motivated to earn that reward.
Next, share with them the value of Rs.10/- earned. For example Rs.10/- will earn them 20 minutes of Screen or Mobile time. Also, a limit of Rs.30/- for 60 minutes of maximum time allowed at a stretch.
During weekends or Holidays, this can also be used twice in the Morning or and in the Afternoon or and in the Evenings.
Also set the time on their watch with login Start Time and Stop Time and signing it in the Screen / Mobile log book to keep a record of the timings.
If at times they exceed the Stop Time, then a penalty of Rs.2/- for every extra minute. If this extra is more then 10 minutes then along with the Penalty of Rs.20/- they will need to Miss a Turn for the Next Session (Meaning they will not be allowed to Screen or Mobile time next day, even though they have the money with them). This will help them to understand the value of Rules and Discipline and Time Responsibility and the value of Money. (Penalty means wasting Money because of being irresponsible or ignorant about time)
As Parents, your role in seriously participating and following the rules is very important. If you become casual and do not implement, then the child will take it for granted that anything or everything is just ok to do. (sab chalta hai attitude)
Over and above this, the Mobile and Tab and Laptop and Computer they use for academic purposes should be separate and not mixed with this. After they have exhausted their screen / mobile time quota of 60 minutes in the day then they can play any other indoor or outdoor games or activities or they can earn money Rs.10/- to pay for their extra weekend slots.
When the child wants an extra screen / mobile some time, they will know and check their limits and budget.
Of, course once in a while you can have bumper offers, freebies or ignore the rule today kind of events happening to make this more exciting.
And finally, general rules or Code of Conduct for Mobile & Screen:
If you are playing a game or watching mindless TV, then that time is a bonus or extra for the child too. Maybe it could be labeled as Family Media Time.
As a rule no one at home plays or sees video on mobile for more than 60 mins a day
All mobile to be "Parked" at the "Mobile Parking Zone" during meals, at night starting from 11pm to 7 am compulsorily.
Cyber bullying and which websites are allowed and not allowed.
What is the consequence, when anyone breaks the rules, including the parents.
Shabbar Suterwala
Spreading the Smiles
Specialist in Parents Counselling
The Counselling Sessions are via Video Calls.
For Details & Appointments Whatsapp +919892225864